Our company
We provide
high-quality best products
KARTAR AGRO industries are No.1 and leading combine manufacturers of India. From the genesis of Kartar Agro (for manufacturing Persian wheel, sick lean spade parts) In1 965 to become the1 st combine manufacturer was a long story of dedication, hard work & never quit spirit of Kartar Agro industries.
Since its inception in 1975 by S. Amarjit Singh, Kartar has crossed many hurdles. Started from a small unit, today Kartar Combines has become a synonym for performance and quality. The farmers of India have given tremendous regard to our products. We know our responsibility to maintain that level & will continue to play the role of a trustworthy companion of our hardworking farmers. With ours is ter concern, Kartar Agro.Engg.Pvt.Ltd. started in 1998, the company started to give special Emphasis on our research & development wing. We manufacturer several other agro products also. Our products are not only popular in all over India but are also exported to South Africa, Pakistan, Myanmar, Bangladesh, Zambia, Sudan, Nigeria etc. With a fully equipped manufacturing unit at Amloh Road, Bhadson Distt.Patiala (Punjab) India.
Organic Fresh Products
Enjoy Our Products
KARTAR COMBINE
Welcome To
Our strategic vision is to create a better tomorrow for all farmers by providing more and more technically advanced and high-quality agricultural equipment. We envision ourselves to be the backbone of agriculture in India and continue to play the role of a problem-solver for hard-working farmers.
Mission
We work on a mission to always provide high quality agricultural equipments at minimum possible cost. With our sole endeavour to contribute to the growth and improvement of agriculture as well as the personal life of farmers, we always quest for excellence in our agricultural equipment. Also, we aim to improvise even our best products through sustained research and development activities.
Infrastructure
We have a state-of-the-art infrastructural set up in Ludhiana, secured with world-class facilities that provide us a competitive edge over our competitors. Integrating various departments, it helps us in effectively battling market competition by enhancing both the quantity and quality of our offerings. It encompasses a streamlined manufacturing facility backed by a line of ultramodern machinery such as high-quality CNC Hydraulic Press Brake, CNC Laser Cutting, CNC Machining Centers, Track Combine Assembly Unit, Wheel Combine Assembly Unit, etc., which aids in high volume production within strict delivery deadlines.
India's first Combine Harvester by KARTAR AGRO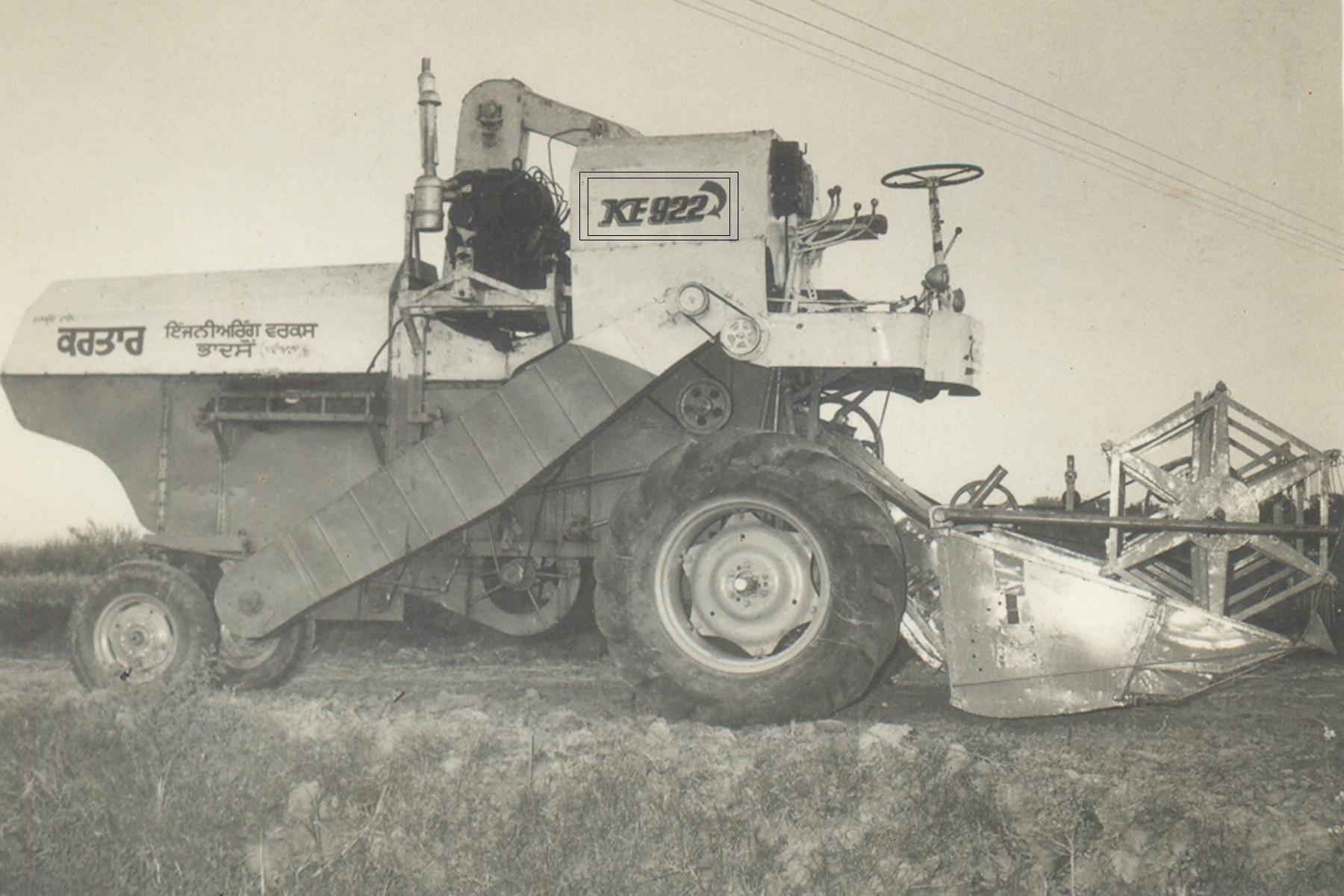 Why Us?
From a modest beginning in 1965 to the unprecedented market visibility that we enjoy now, we have set new standards in expanding business. Our credibility rests on our USP that includes:
Rich industry experience
Innovative products
Strict quality norms
Rigorous R&D
Reasonable pricing
Strategic marketing
Global reach
On-time delivery system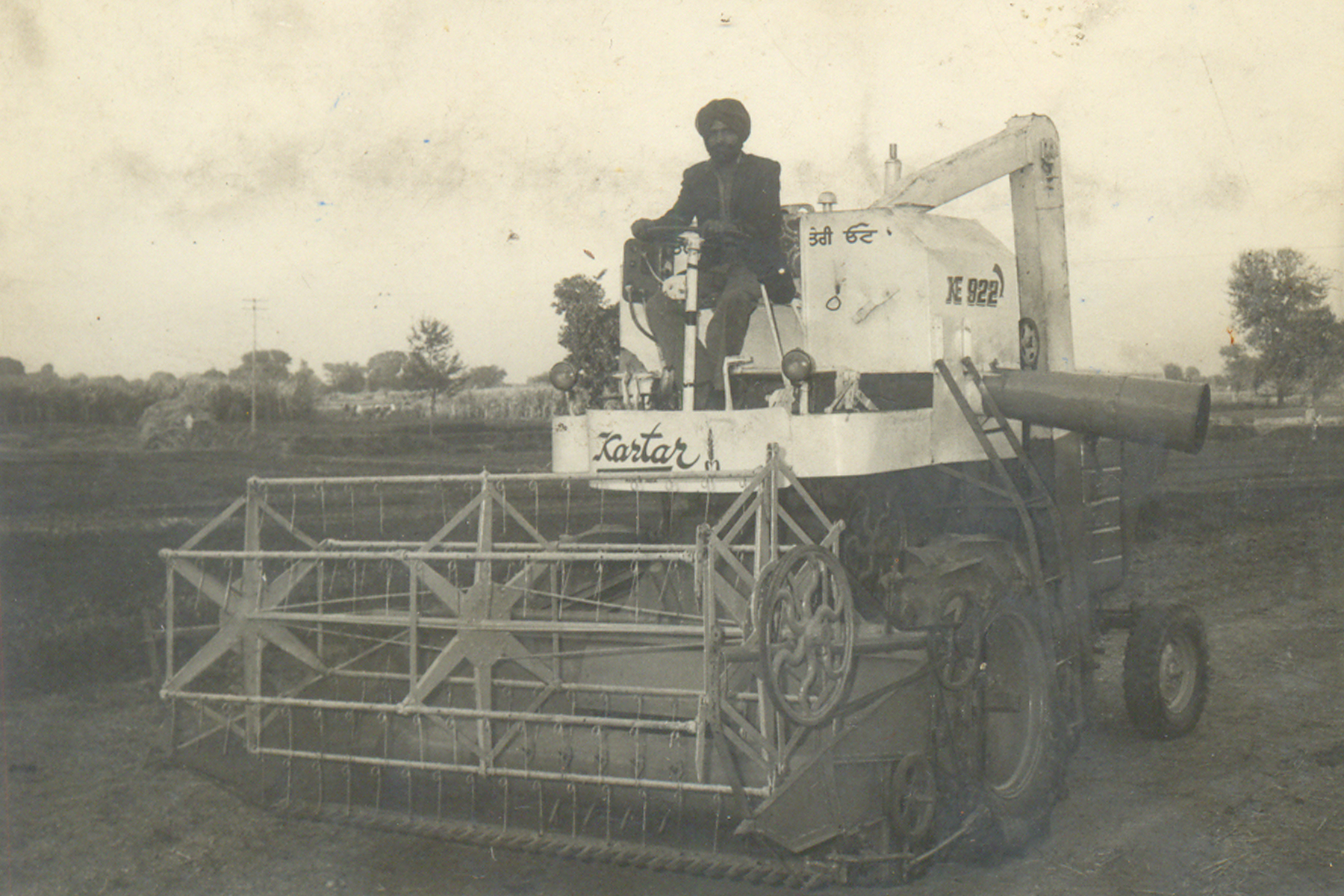 Customer Satisfaction
Our products are the result of scientific breakthrough and modern techniques & are highly reasonable in price range, therefore, these render optimum satisfaction to the end users. The increasing demand of our products in the worldwide markets itself narrates the appreciation and recognition that we have earned from our customers. To maintain this unrivaled market dominance of our products, we always focus to provide best quality ensuring maximum customer satisfaction and long term relations to our clients.